Pastor Biography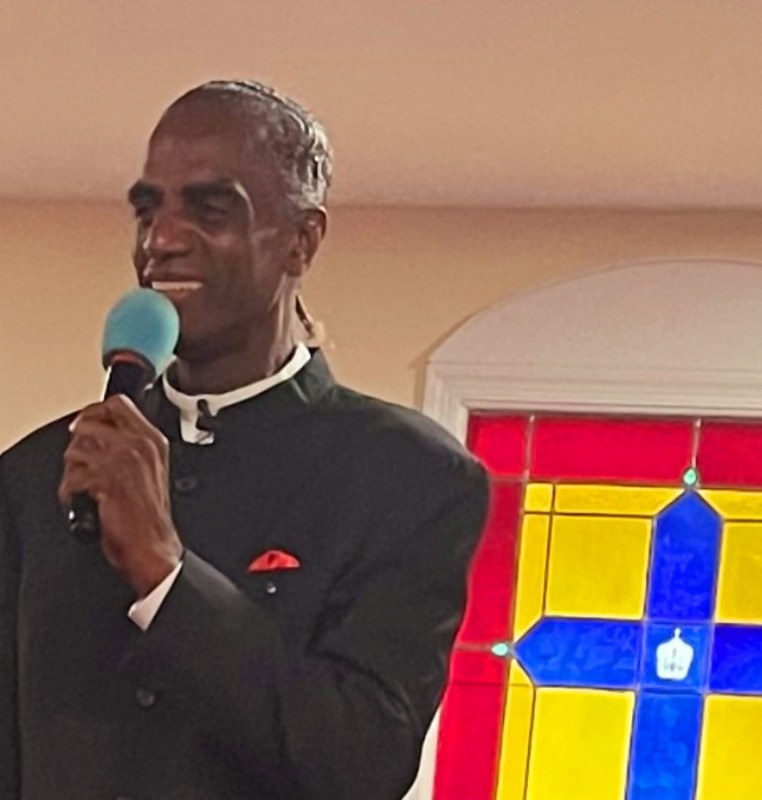 Singing praises to God since a child and delivering the Word since the age of 16, Pastor Isaac E. Howard has been blessed to enjoy the affiliation of many churches, spiritual organizations, and gospel groups throughout the years. He is a craftsman, preacher, teacher, songwriter, pianist, and singer by calling.
From his spiritual background and through the leading of the Holy Spirit, Pastor Howard founded Howard Ministries in 2006. Howard Ministries is a not-for-profit organization that serves and encourages the community at large, rendering nationally and internationally at churches, prisons, nursing homes, mental health facilities, family reunions, and anywhere else the Lord leads. His evangelism has taken him on missionary trips to Jamaica, Israel, Haiti, Poland, Dominican Republic, Cuba, Ghana, and Sierra Leone.
Pastor Howard served as the Assistant to the Pastor at Mount Calvary Baptist Church, in Fairfax, VA, for several years. On January 27, 2018, he started Howard Ministries Church. In April 2020, the Lord blessed him with a church building in Centreville, VA.
Howard Ministries Church is a non-denominational, bible-based, teaching church. Our mission is "Tri-I: Inspire, Instruct and Involve." The aim is to not just spread the message of the Gospel, but to aid our community by getting involved in charity. Our vision is to inspire disciples to reach new disciples, fellowship, and support each other to achieve new levels as God envisions. To God be the Glory!